Stronger Enforcement of Disability Policies
The project provides technical support to Government of Vietnam partners to develop and execute the action plan for the Convention on the Rights of Persons with Disabilities (CRPD) as well as review and revise sectoral policies to be compatible with the CRPD. The highlights among these policies are the CRPD Plan of Action approved by the Prime Minister through Decision No. 1100/QD-TTg dated June 21th 2016; and Ministry of Health Circular 18, which helps increase insurance coverage for rehabilitation from 33 to 248 new techniques/services.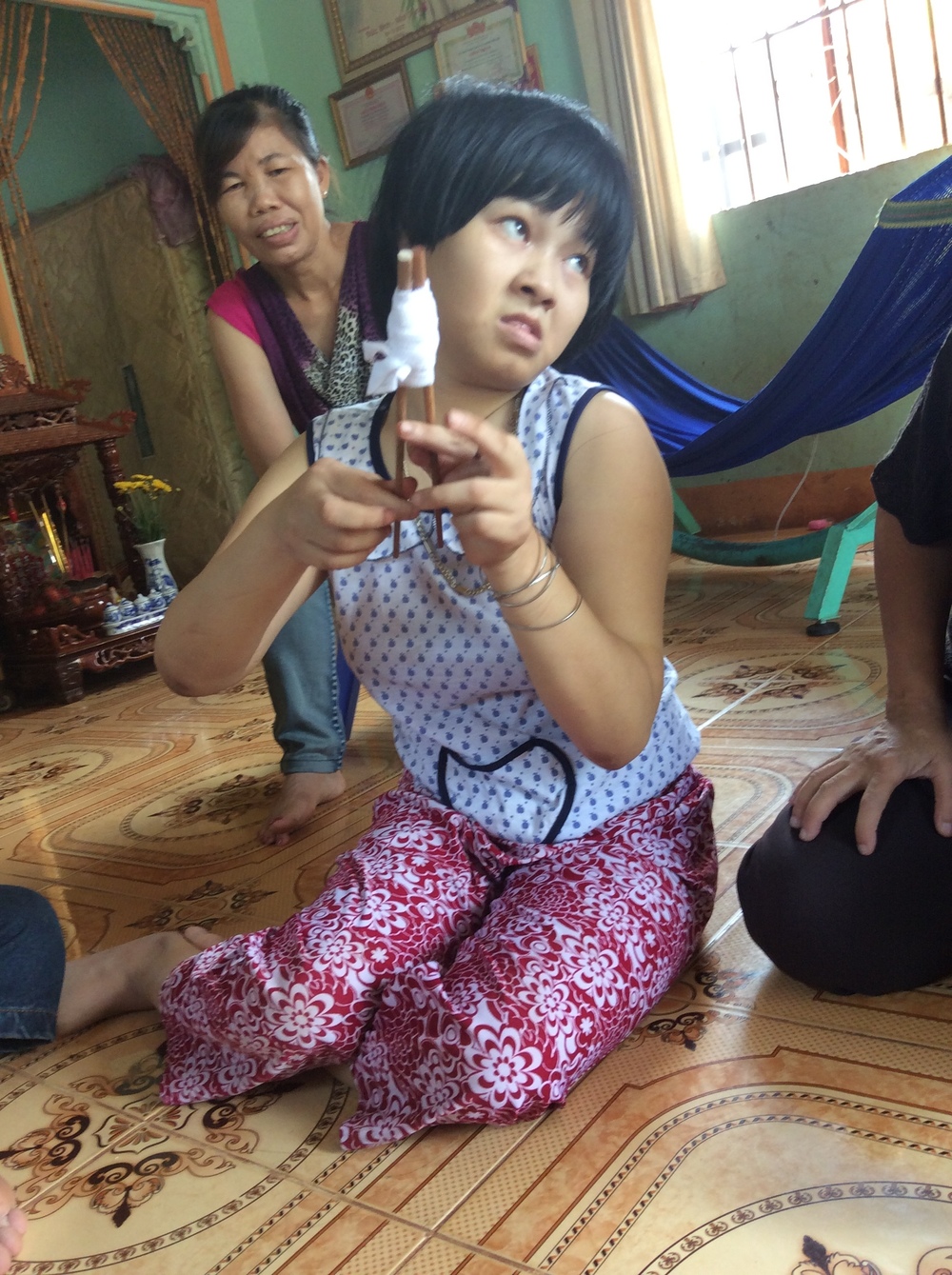 Policy Advocacy and Coordination
The project develops capacity for the newly-established National Committee on Disability and its members to strengthen coordination advocacy, planning and monitoring of diability rights and programs at national and provincial levels
In addition, the project supports the refinement and roll-out of the National Disability Monitoring and Evaluation Framework and will conduct annual performance reviews and reports to the Government of Vietnam and the UN on CRPD implementation. In conjunction, the program is assisting MOLISA and MOH to put in place a national disability database by expanding the existing Disability Information System to remaining provinces
Improved Occupational Therapy Services and Training
The project works with universities to develop and incorporate occupational therapy into existing short-term postgraduate certificate training. Through project support, general doctors, health professionals and community health workers in Binh Phuoc and Tay Ninh are trained to become rehabitation practitioners meeting Government of Vietnam standards. Provincial, disctrict and communal rehabilitation units are set up. equipped and staffed with trained workers. By end of June 2016, 401 persons with disabilities have received rehabilitation services and assistive devices. Among these, 62 persons (15.5%) are Agent Orange victim (as classified by the GVN). 457 service providers have been trained in rehabilitation therapies, disability assessment skills and disability information system (DIS).